IFP is a founding member firm of
Integrated Financial Group, Inc.
Integrated Financial Group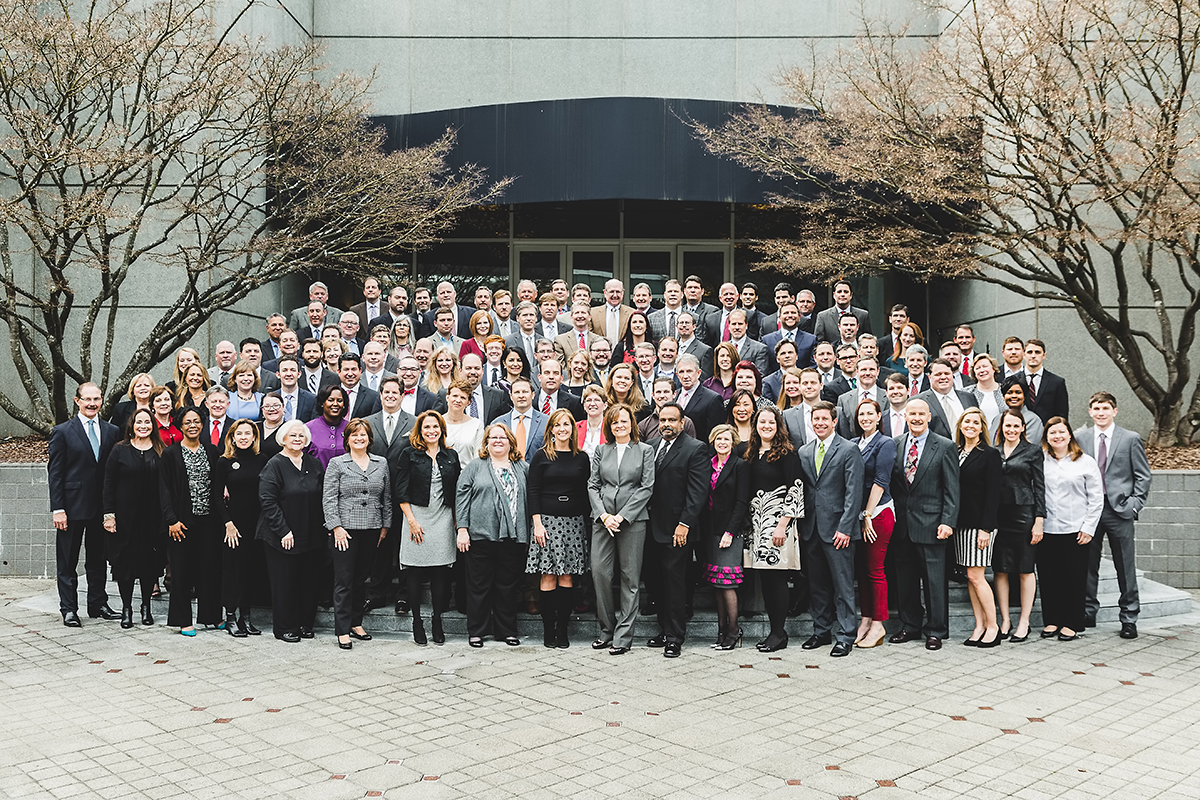 Integrated Financial Partners is a member firm of Integrated Financial Group, Inc., a consortium of independent financial advisors. This support provides you with the benefits of working with an independent financial advisor without giving up the resources of a large organization.
Independence Through Interdependence for Clients
As experienced LPL financial planners, we know that today's sophisticated clients need independent counsel and advice on their financial matters. What we've come to learn over the years, though, is that independence is only part of the equation to effectively serving clients.
Only through a thoughtful and deliberate interdependence with other highly skilled financial professionals can advisors hope to fully meet their clients' expectations, wants and needs. Whether working with CPAs, attorneys, estate planners, benefit specialists or any of numerous kinds of professional counsel, a key to successfully and thoroughly addressing clients' financial goals is to build lasting, effective relationships with a qualified team of professionals.
Integrated Financial Partners and LPL Financial are not affiliated with any outside professional or their service.
Leveraging a Nationwide Consortium of Professionals
Integrated Financial Partners is a proud member of the Integrated Financial Group, a national consortium of independent financial planners. Each advisor member in the consortium independently owns his or her own financial planning practice, each with its own style and its own special area of planning knowledge and skill. Integrated Financial Group distinguishes itself in that our clients have access to both their individual advisor and the specialized knowledge and wisdom of the entire consortium – a concept that we call our "brain trust." Thus, clients benefit from the intellectual brainpower of a solid core of experienced financial planners who can deliver practical, customized and personal financial strategies for their long-term financial planning needs.
There is no guarantee that a diversified portfolio will enhance overall returns or outperform a non-diversified portfolio. Diversification does not protect against market risk.
A Personal, Professional and Lasting Commitment
Integrated Financial Partners serves all clients according to the principals of:
Integrity
We vow to always do what is best for our clients, and promise to share "the good, the bad and the ugly" about every recommendation.
Competence
We will carefully and thoughtfully approach our work, our planning, our analysis and our continuing education.
FPA Code of Ethics
We will always abide by the Financial Planning Association (FPA) code of ethics.
Services
We strive to anticipate each client's needs, deliver more than we promise, and know our clients to be real people with families, needs and desires.
Value
We will provide professional, quality advice and service at a fair price, drawing on the skills and knowledge of other professionals to ensure an integrated financial plan for each client.
Mutual Respect
Relationships are fostered by maintaining confidentiality, always doing what is right for the client, and informing a client if, in our professional judgment, they have requested something that is not in their best interest.
Prudent Judgment
We emphasize quality and diversification in client portfolios, employing academically reviewed strategies, and will evaluate our decisions and recommendations based on "good ol' common sense."
We are always happy to talk with anyone who believes they need our help. If you have questions about investing, financial planning, college funding, retirement or any other of a number of matters for which a financial professional can help, please contact us!
Address: 2330 Patrick Henry Pkwy, Suite 150, McDonough, GA 30253
Securities offered through LPL Financial, Member FINRA / SIPC. Investment advice offered through IFG Advisory, LLC, a registered investment advisor. IFG Advisory, LLC, Integrated Financial Partners, and Integrated Financial Group are separate entities from LPL Financial.
The LPL Financial Registered Representatives associated with this site may only discuss and/or transact securities business with residents of the following states: AL, FL, GA, KS, NC, OH, SC, and VA. Integrated Financial Partners is licensed to conduct insurance business in AL, FL, GA, and NC.